Say what?! Diaper shorts…are they a thing?! No, not really. I guess there was time you could say they were. But you know me, I say get them out of the closet and rock yours!! That is, if you have one ????  . I don't know if you feel the same way as me but sometimes I get so tired of letting others dictate what we can and what we cannot wear. Well truth be told I've never cared for the made up rules in fashion (no white pants after labor day, says who?!). So when it comes to dressing myself I make my own rules, and so should you!
Let's be ourselves and not another cute copy cat of the IT girls. It does take lots of personnalité mes amis but I know we all got it!! And by that I don't mean go cray cray and let it loose (or maybe I do). But no seriously, there's a lot of trends out there that I enjoy and put my take on, but I also enjoy things that are "out" or some peeps swear they are, well not in my book GF's. So here's to fun and fashion – Cheers.
Diaper shorts are either loved or hated and if you are one of the ladies who hate it, no problema. Just move on and pretend this never happened! Or stay and have some fun, even if it's just laughing at me. Ha!
Diaper Shorts: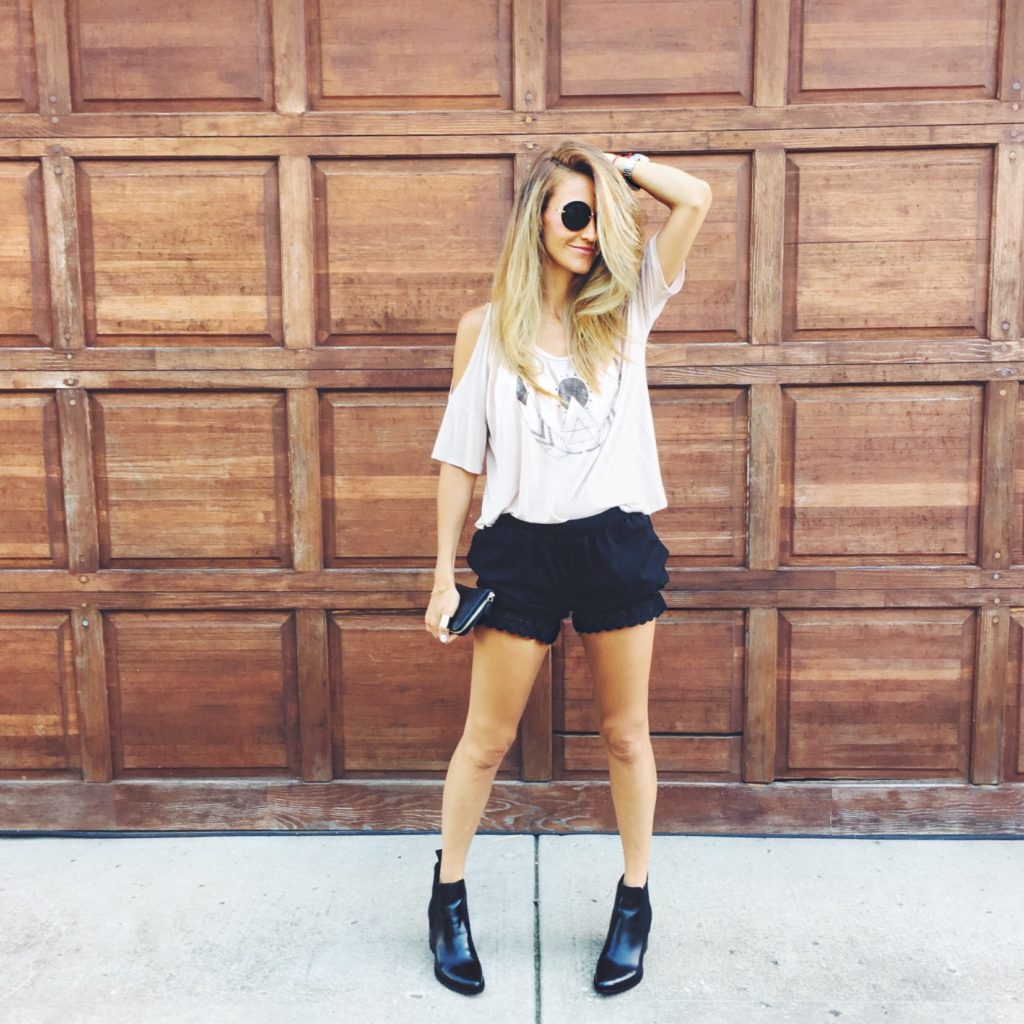 Set aside time to spend with God
Open your mind to change and new things
Make time for family and close friends
Don't let your dreams get bigger than our purpose here, and be happy to have a purpose
Wishes of an amazing day!!
Beijos,
Karina
Loving this diaper shorts feature? Take a look here for more of my Karina's LookBook favorites!