Today's pick to style is my white lace skirt. I want to show you how you can style this white lace skirt in a casual, sporty way as well as an obvious dressy and chic look!
PS: As I was finsihing this post up at almost midnight, the links for the lace skirt stopped working. I'm assuming we broke their site or they sold out super fast! I'll update you once I hear back from the retailer, meanwhile I posted some options here:

Summer Button Up
I styled this same shirt with denim shorts in THIS POST. It's made of a gauze fabric very breathable and embellished with rose gold palm trees, perfect for summer!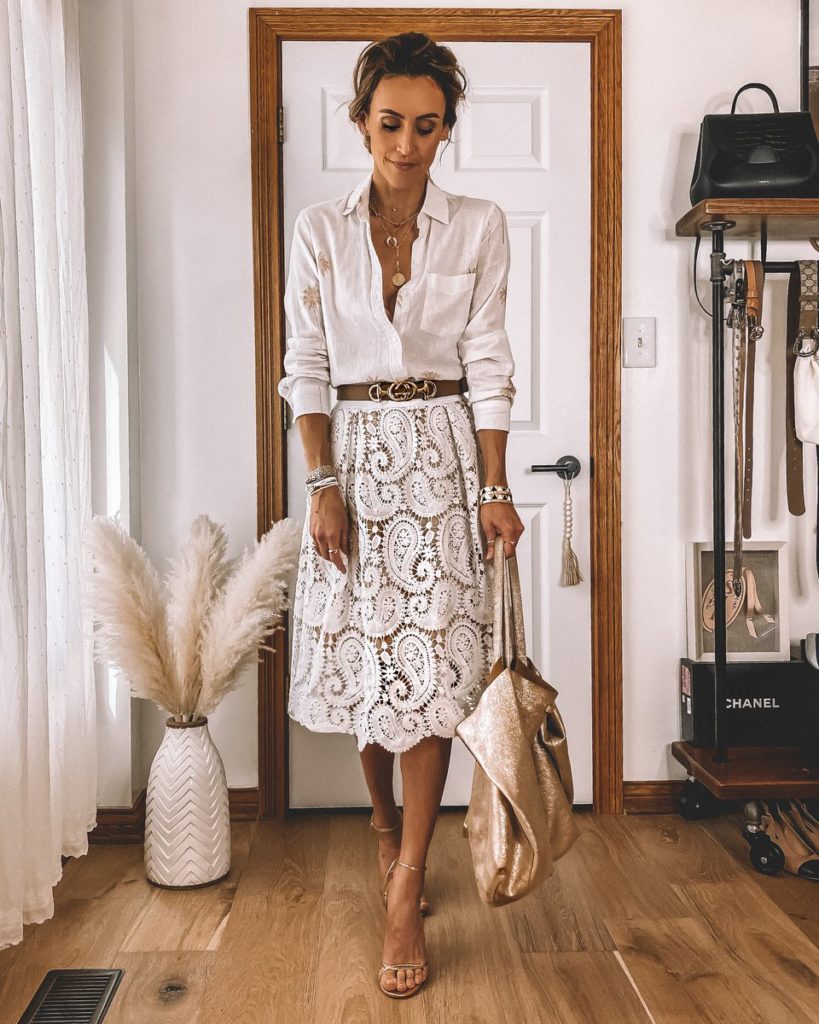 Graphic Tee
This tee literally arrived while I was filming this video and I couldn't resist wearing it! It's one of my favorite looks, cool & cute! Wearing size xs on the tee.

Summer Leather Jacket
I've had this baby for years now and love it! Here I am linking a couple of favorite summer leather jackets!

Summer Beach
This very lightweight shirt is perfect for a beach-chic outfit. It's super versatile on its own but looks especially sharp with a white skirt!

Muscle Tee
Another summer staple is the shoulder-padded muscle tee! Obsessed!! Wearing size 0.

Light Sweater
It's my favorite sweater once again making an appearance! See my other How To Style posts to check out how I paired it with!!

Lace Cami
Another simple way to dress up an outfit and still be comfortable for summer, a lace cami!

All jewelry that is linkable:

All other pieces are Miranda Frye and you can use code KARINA to get 10% off!
Hope you guys enjoyed it!
Beijos,
-K