Hi, friends! Today I'm bringing you five different ways to style flared leggings. I am finally jumping in on this trend and I have to say, I love it! These pants definitely take me back to my high school days when I was basically wearing them as my daily uniform ha! It's funny how trends always come back around. The pants I'm wearing are the Lululemon Super-High-Waist Groove Flared Pant and I highly recommend these if you're looking to try the flared legging trend too! They are buttery soft and super comfortable and the quality is great. I plan on wearing these for travel, lounging, and running errands so I wanted them to be extra comfy so I sized up one size to a size 4. Check out how I styled them below!
Travel Outfit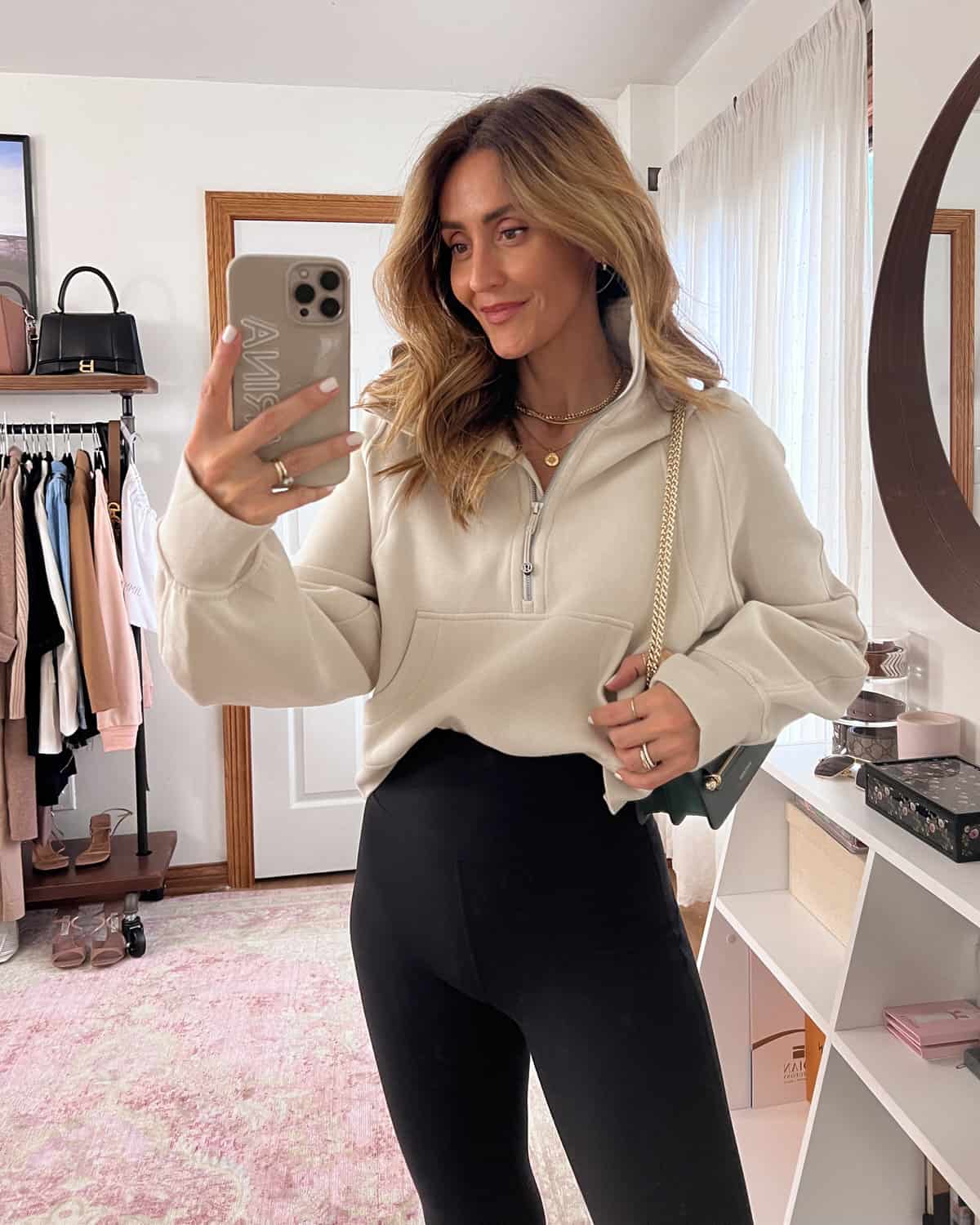 Brunch with the Girls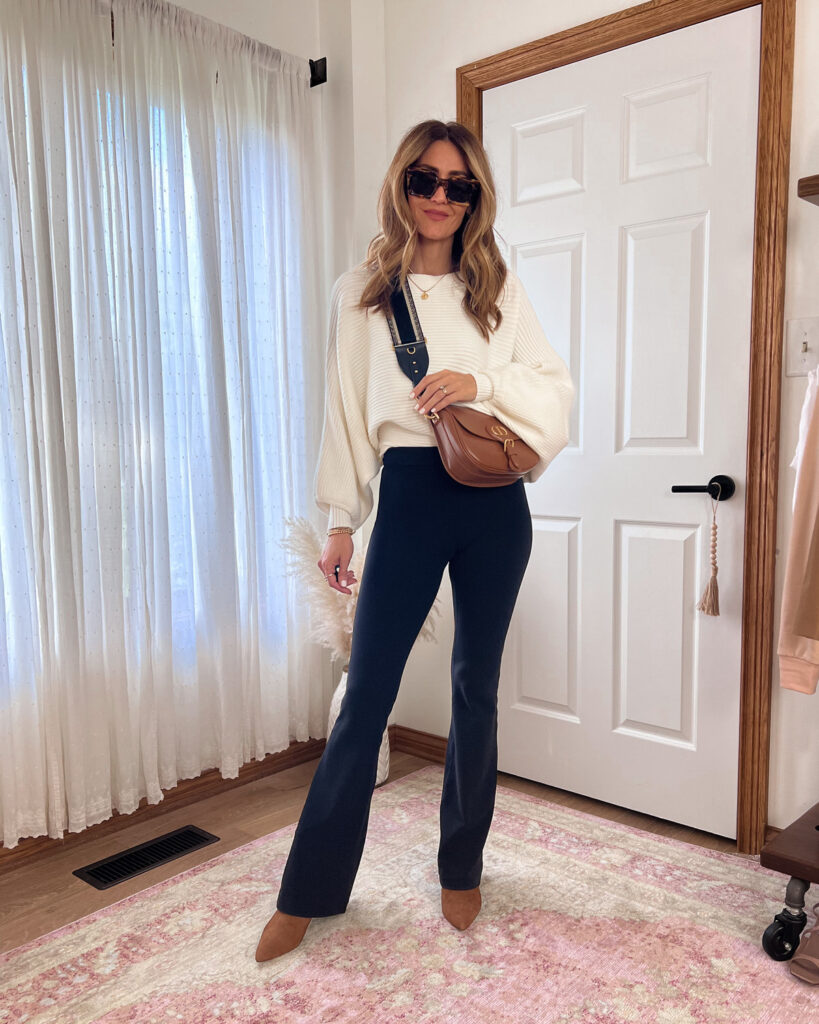 Lunch Meeting

Running Errands

Out Shopping

Let me know what else you want to see styled!
Beijos,
-K