For a while now I've been trying to have a good work/life balance. Ever since kiddos went back to school (about a month ago) they have been getting busier and busier with sports, and school engagements of all sorts. Meanwhile, as some of you know I work retail hours, I was feeling more and more miserable for not being there for their practices and games, school meet-ups, band performances, etc (hello retail nights and weekends) and Brian on the other hand was about to lose his mind turning into 5 people not only to provide for our family but become the driver for all of the kids activities. That being said, I've been praying for the right opportunity for months. For me to leave my job it had to be for the perfect match, for real!
One afternoon I received a text from the kids school showing some job openings – mind you both Brian and I have talked about how great it would be to work at the school in the past- but since I don't have a background in education that thought was never really pursued….until that text! Long story short I started with an email, followed by a casual interview, and another one, and the gathering of lots of documents to getting an offer and accepting the position ???????????? needless to say the fam is thrilled and so am I.
Pause for Bunny Ears fun!!
As of this week I'm the newest Instructional Assistant for the Resource Department at Mt. Vernon High School (YAY!!!). And for those of you (like me) who didn't go to High School here in the States, that simply means an assistant teacher for special needs kids in the high school!! I can definitely foresee lots of challenges ahead of me, like school terms and language I'm not used to. Learning high school material all over again. Work with teenagers can be pretty tough, etc. But I am SO up for the challenge especially when the work is rewarding. Best part is I'll be on the same schedule as my babies (big babies!). We'll have more family dinner nights, school breaks together, weekends and holidays.
Now off to work on teacher wardrobe….for the next post I guess!

I just recently invested in a real leather pant. The classic cut is great for work and going out. I have some faux leather ones that also work great for looks but are not as comfy! The strippy shirt is an old Zara but I found the perfect match on a magazine ad for AG. It's so chic I just can't!!

The skirt is sold out but I linked a couple of other options 🙂

Another great investment is the 3 pack v-neck shirts from Calvin Klein. They are the perfect white tee, super comfy, goes well with casual or you can make them chic with a blazer and those leather pants from the previous look. And better yet, you can find these babies at TJ Maxx and other discounted stores like that! Oh they will be in Mens ????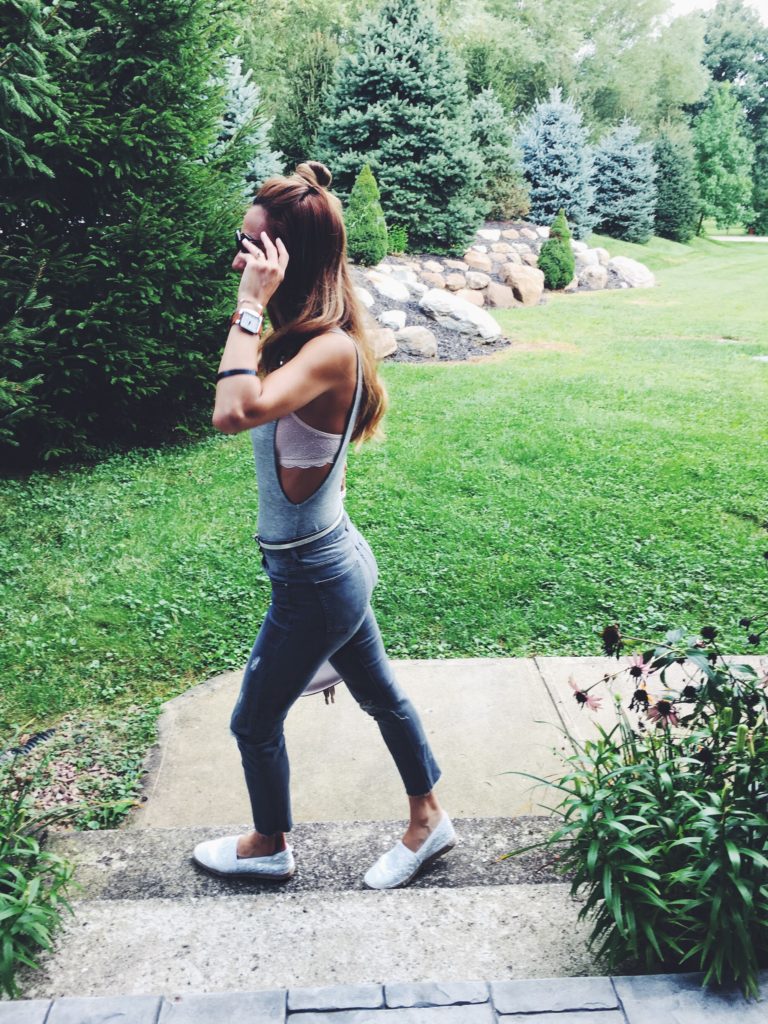 Well guys that was my big news! I'm still praying this new career path will be as rewarding as I'm envisioning it to be although it has His hands written all over it!
And if I have any teacher readers I'll need you!! For support, questions, and outifts for school! Can teachers wear jeans? Heels? Maybe no heels…I'm a bit lost!
Beijos,
Karina