Well not quite yet, but we're getting there rather quickly! Let me back up a bit…last month I was introduced to a brand called Augustinus Bader. Their skincare feeds your skin cells the nutrients, minerals, and vitamins they need to be able to regenerate and renew the skin. A little background info here: Augustinus Bader is a German professor who is one of the world's leading stem cell scientists. He developed a proprietary complex called TFC8 that works at the cellular level to renew skin, which means deep down the surface. It's got me thinking cell care is the ultimate self-care.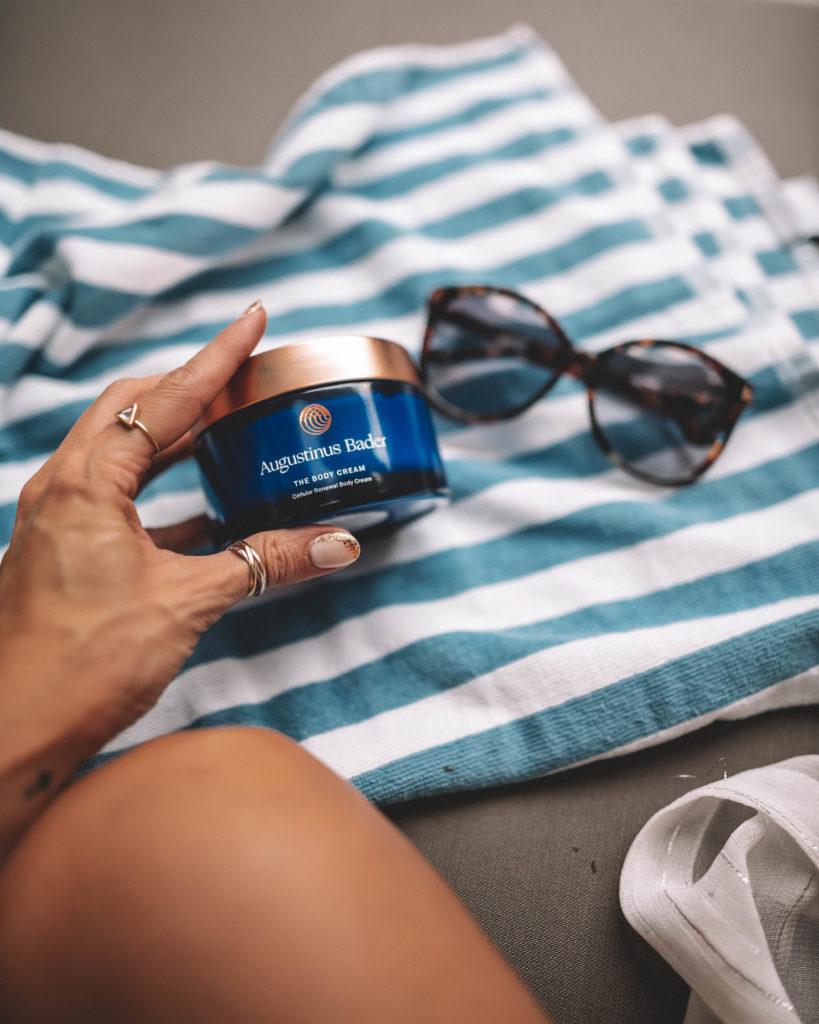 I have to confess I was super curious to try both the Body Cream and the Face Cream. Which mentioned we could visibly see a deeply hydrated glowy face after only 7 days of continuous use. I started to use the creams a week prior to an event I was going to be featured at and wanted to look my best. Can I just tell you, WOW! They both exceeded my expectations! I actually mentioned The Face Cream on another post on the blog because after the first use I was absolutely hooked. And that was just the beginning.
As the Face Cream was working its magic I moved on to the Body Cream. It's thick and perfect for fall and winter I initially thought, so I wondered if it would be too much for Brazil. And…nope, I massaged the cream around my problem areas, thighs, and buns, my belly, and back of the leg and it was so quickly absorbed I was shocked! NO messy leftovers nor sticky legs. Just a long-lasting feel of hydration.
I've now been using them for about a month and the results are just impressive, and let me tell ya I'm not easily impressed. Their clinical trial results just got posted and here's what they read based on an 12-week study with 35 subjects:
75% reduction in the appearance of cellulite on the hips
64% reduction in the appearance of cellulite on the thighs
74% reduction in the appearance of cellulite on the buttocks
64% reduction in the appearance of stretch marks

Let's get down to the science and explain how it all works: The brand's patented Trigger Factor Complex 8 – TFC8 – helps deliver to your cells exactly what they need in the right concentrations that only a stem cell scientist would know! This then kicks off our body's skin renewal process which even includes visible reduction of sun damage, revealing firmer youthful-looking skin. I can attest to the less cellulite and faded stretch marks, buns are also getting firmer but exercise and eat right so that plays a part in it too!
**Side note: I have not used my compound for face melasma since starting on the face cream, and melasma is totally at bay. To be honest, I didn't know why but thought it finally went away on its own…well after reading the Complex created by Professor Augustinus Bader reverses sun damage I think I got a more scientific explanation. That goes to say the investment pays off,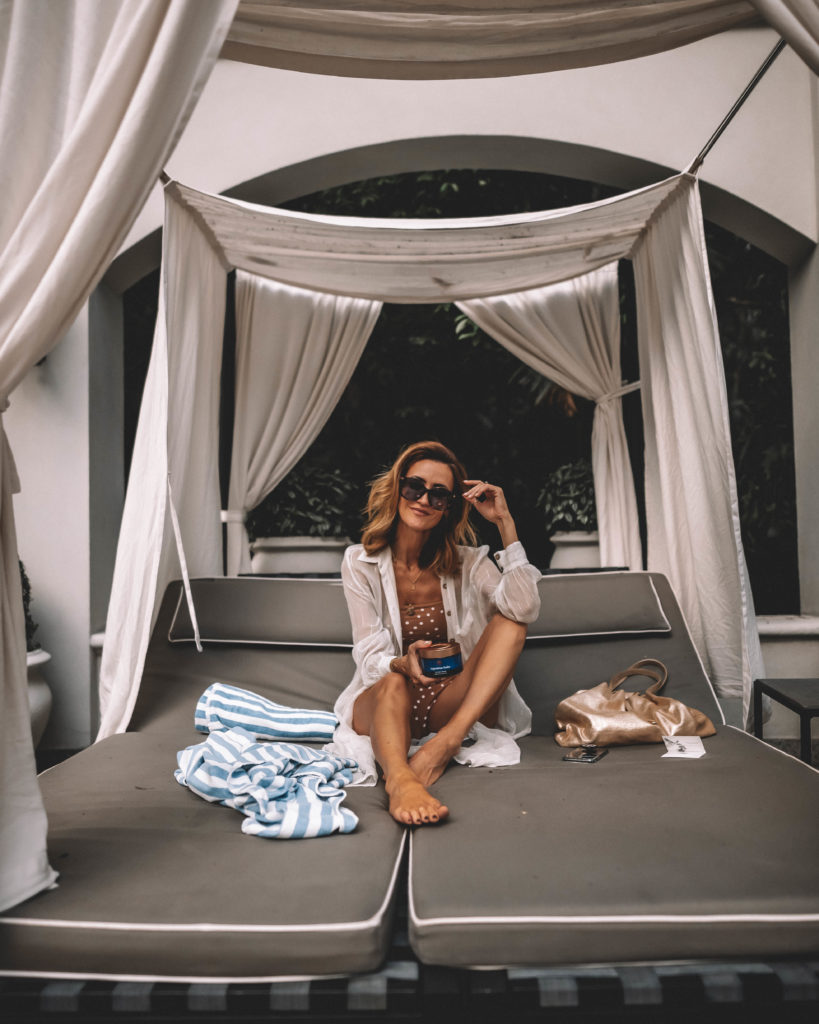 Lastly, if you've been following my journey for a while you guys know I take my skincare pretty seriously and am always trying to find the latest and greatest product for you ( and obviously for me!). After cancer, however, other things became not only important but a priority. I'm happy to tell you these revolutionary products are created without parabens, fragrance, mineral oils, SLS, SLES, DEA, silicone, fillers. It's formulated with 99% natural ingredients and it's 100% cruelty-free!
**This post was sponsored by Augustinus Bader. Reviews and opinions and research are my own and honest.
Beijos,
-K